Check out the bookmobile at the back to school fair!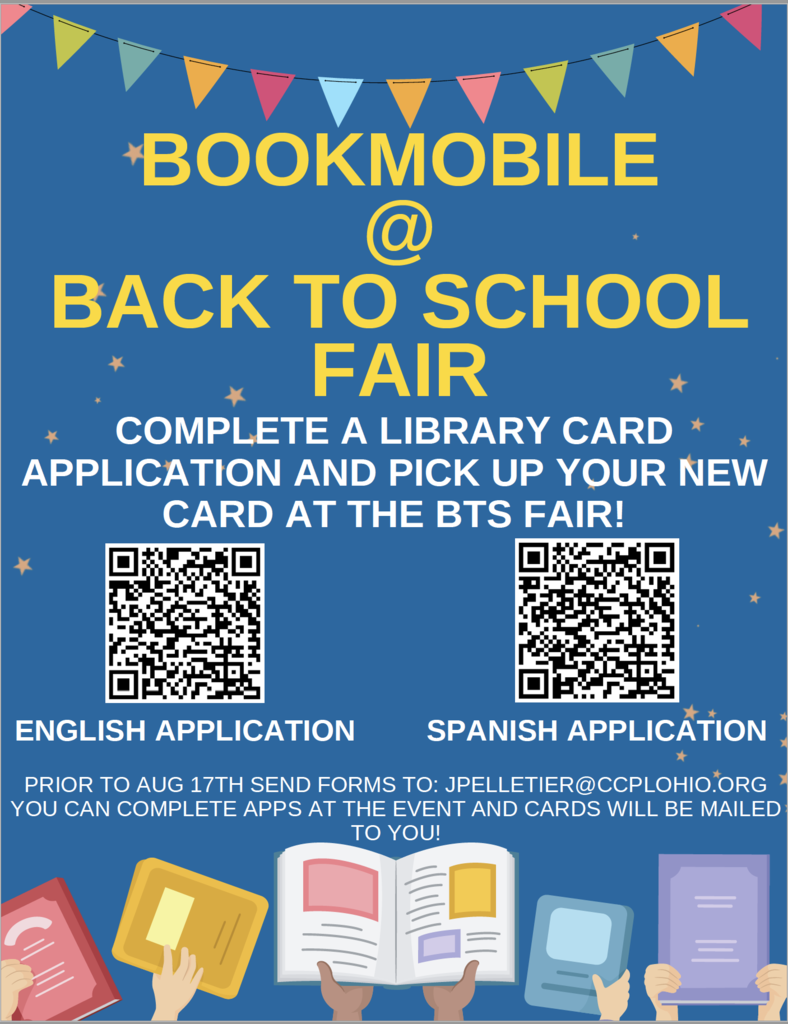 Back to School Fair August 17, 2023 Elementary Open House 5-7 p.m.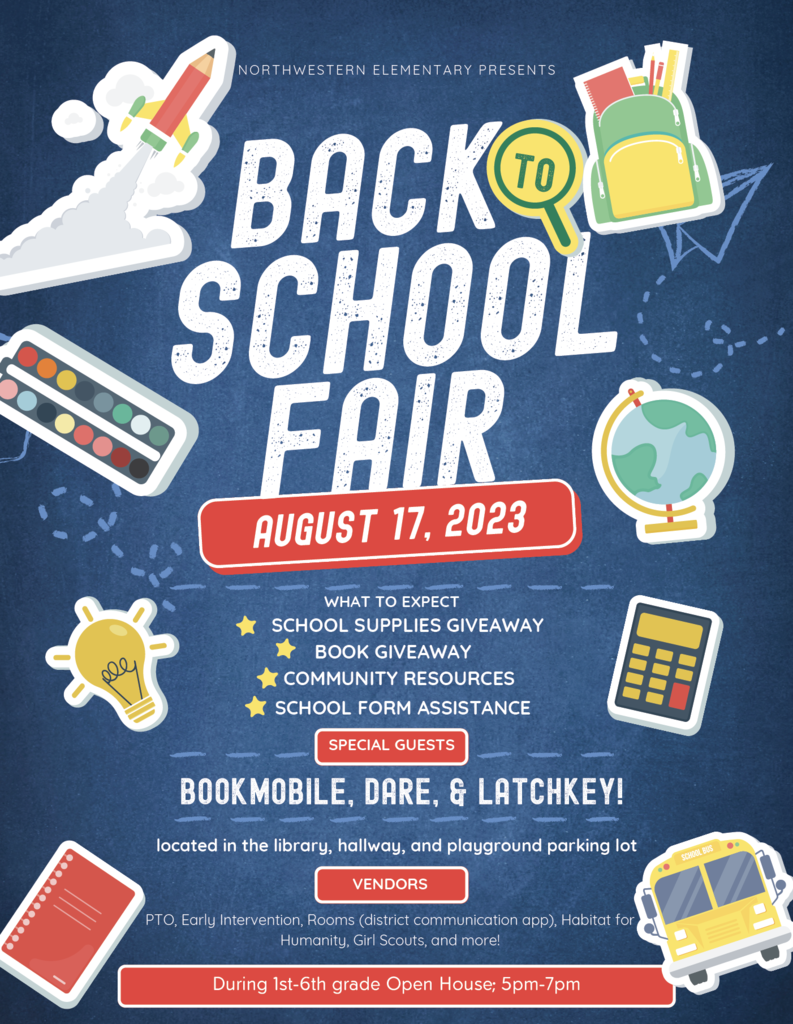 Northwestern Families, Welcome Back ! The menu starting back will begin with Tuesday of Week A for both the Elementary and Jr/Sr High. Tuesday, August 22, 2023: Bosco Sticks w/ Marinara Sauce Corn Fresh Fruit Milk Prices are as follows: Elementary : Breakfast $1.65 Lunch $2.85 Jr/Sr High: Breakfast $1.65 Lunch $3.10 Reminder : Please remember to fill out a free/reduced meal application as soon as possible by using the following link : http//
www.payschoolscentral.com/
(use Northwestern LS-Clark Co as the school choice). All charges accrued before qualifying as Free/Reduced are the parents responsibility. Please complete the application to reduce the amount of charges that may accrue. If you would like to apply for a fee waiver, please indicate that on the application when prompted. Please Note: This year, students who qualify for reduced meals will receive free meals per the State of Ohio. This does not apply to the instructional fee waiver. Thank you Jamie Fisher Food Service Director

Free clothing giveaway!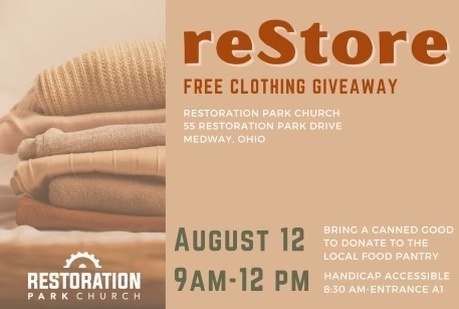 New families need to complete registration by August 1st at the Board of Education Office. Please contact 937-964-1318 ext. 3500 to start the enrollment process today. We look forward to meeting your family!

Completion and submission of the required online transportation form for the 2023-24 school year (via the OneView parent portal) has been extended to July 10th, 2023. Please fill out the form to secure your child's transportation for the first day of school. Thank you!



The June Board of Education Meeting has been changed to June 22nd at 6:30pm in the Athletic Complex. Thank you!

Completion and submission of the required online transportation form for the 2023-24 school year (via the OneView parent portal) is due for each student by no later than July 1st, 2023. Please see the Transportation tab under Programs on the NWLS website or contact the Transportation Department at (937) 964-1672 for more information, if needed.


This summer the NORTHWESTERN ATHLETIC DEPARTMENT is hosting several YOUTH CAMPS. Check out the link to sign up! Camps currently in June will be Boys and Girls Golf, Volleyball, Girls Basketball, Football and Cheerleading. More camps are to come! Please sign up using the link. Go WARRIORS.
https://www.northwestern.k12.oh.us/page/event-box-office-tickets

Good afternoon Northwestern Elementary School Parents and Guardians. It is hard to believe that we have made it through another school year. Thank you for a great year and before you know it, the 2023-2024 school year will be here. There are two announcements I would like to share. The first is in regard to your student's teacher(s) next year. For several years we have sent kids home on the last day with them knowing their teacher(s) for the next school year. This will not be the case this year. Rather, class lists will be posted sometime during the first week of August. When the lists are posted, a notification will be sent to inform everyone. The second announcement is in regard to Latchkey services. We have decided to not contract with Right at School due to their pricing structure. Latchkey will remain the same as it has been in the past. If anything changes, there will be a small price increase per hour. I hope that everyone is able to enjoy a safe and relaxing summer! GO WARRIORS!!!! Luke Everhart


Good afternoon NWES parents and guardians. For those of you that utilize our latchkey services, the Right At School virtual parent meeting scheduled for this evening at 6 P.M. has been cancelled. More information about latchkey for the 2023-2024 school year will be communicated as we make our way into the summer months. Thank you and Go Warriors!

Good Morning Northwestern Warriors! You should have been sent a special link from Appetegy in a text message 11 days ago. That is a personalized link that will connect you with your student(s) when you create your account. Click that link and create your account. If you did not keep that text, I will work on getting new links sent out. Have a great day and Go Warriors!

Northwestern Warriors, Check out this video of our new communication tool "Rooms". Watch the video and sign up today!
https://youtu.be/lUmECM40_e4

Hello NWES parents and guardians! Bus 14 that goes to Chateau Estates and The Honeycreek Mobile Home Park is running 15 minutes behind schedule. Thank you for your understanding and Go Warriors!