TOMORROW is the Band Booster Craft Show! Date: Nov. 13, 2021 Time: 10am-4pm Where: Jr/Sr High School Entry Fee: $1 See you there!!
We are currently in a transition period with EZpay. Meal balances shown are not up to date and deposits are taking 1-3 days longer to post. If you have any questions, please contact our Food Service Director, Jamie Fisher, at 937-964-1318 ext. 3122. Thank you!
ATTENTION BOWLERS: Open Bowling will be held on Tuesdays and Thursdays from 3:30 to 5 pm. The cost is $5.00 Tryouts Nov 5th and Nov 8th at 3 pm at Victory Lanes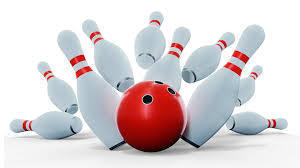 The track will be closed to repair the surrounding blacktop until Friday, Oct. 22nd at 9:00 a.m. We are sorry for any inconvenience this may cause. Thank you!
Thank you to all who came out to support the Reno family and Northwestern High School's 6th annual Bump for Becky match. After several hours of competitive volleyball, great food, fun, and fellowship among community members, we were able to raise over $7,500 for the Reno family!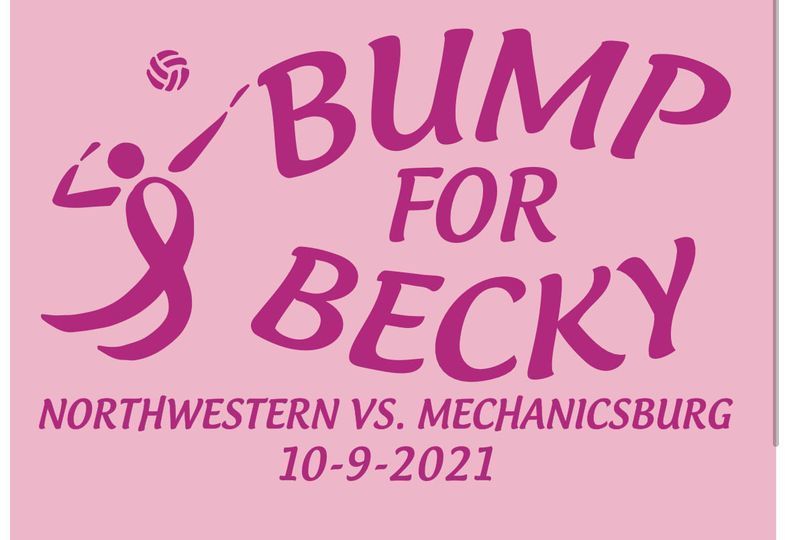 Warrior Youth Basketball Program Grades: 2nd-6th Boys and Girls Parent Information Meeting: Wed. Oct. 20th in the Elementary Cafeteria @ 6:30 p.m. Flyers are coming home this week in the Friday Folders! **Volunteers needed to coach 4th-6th grade girls**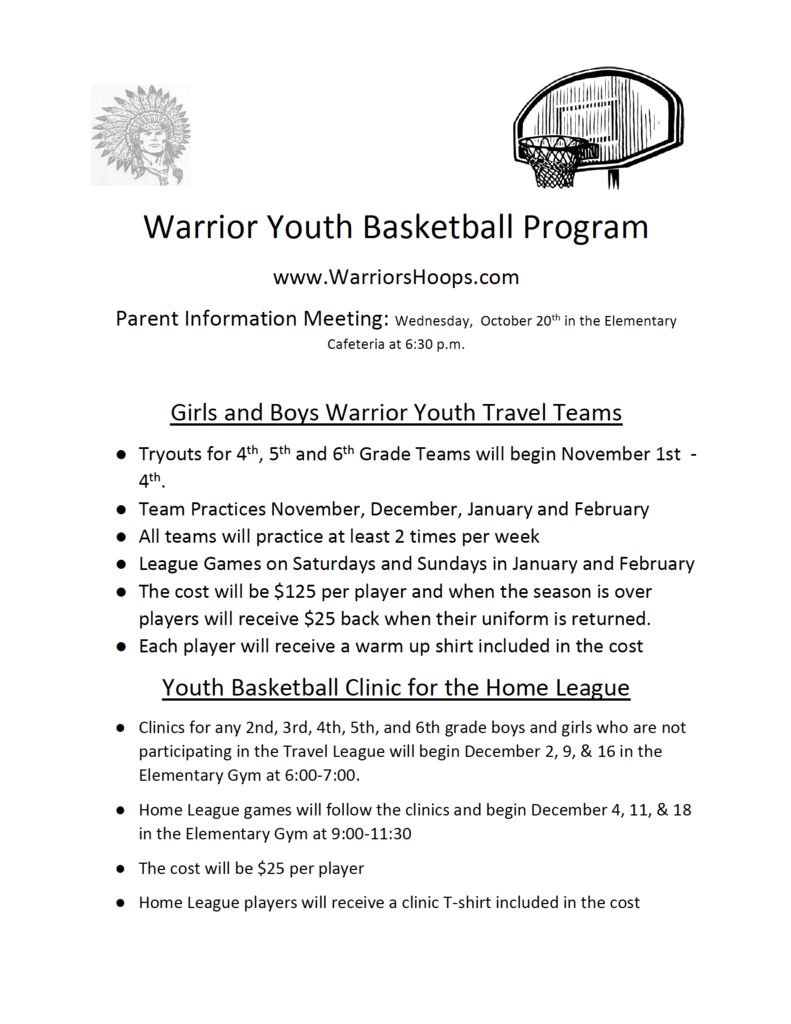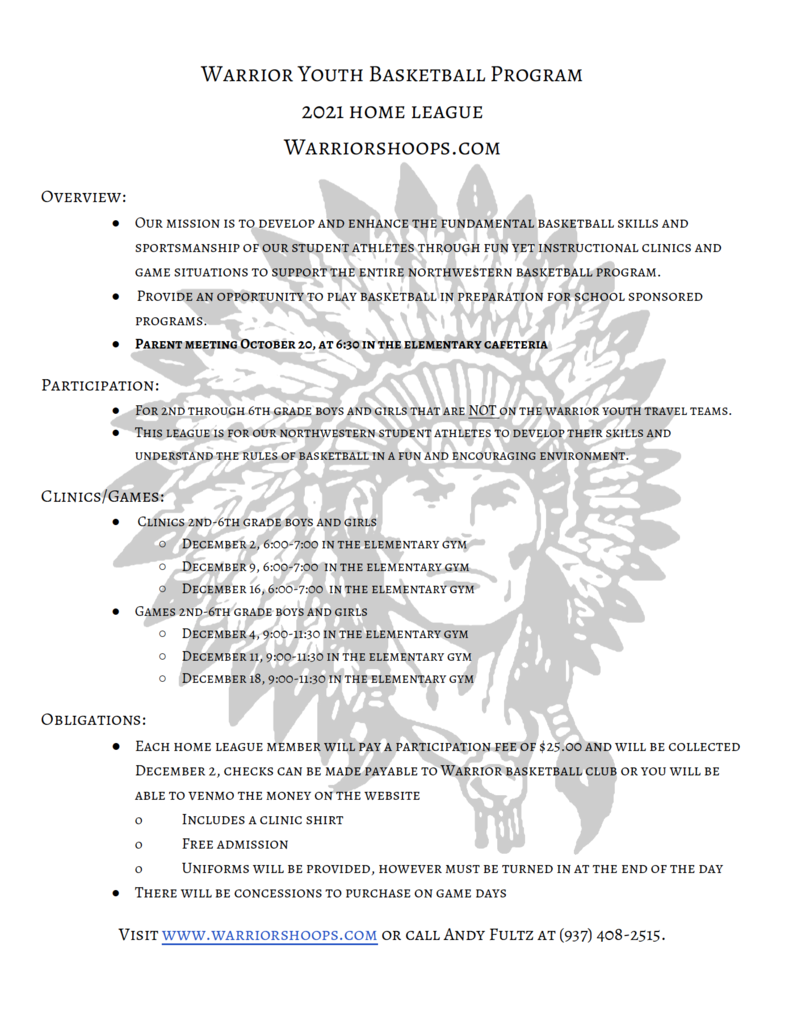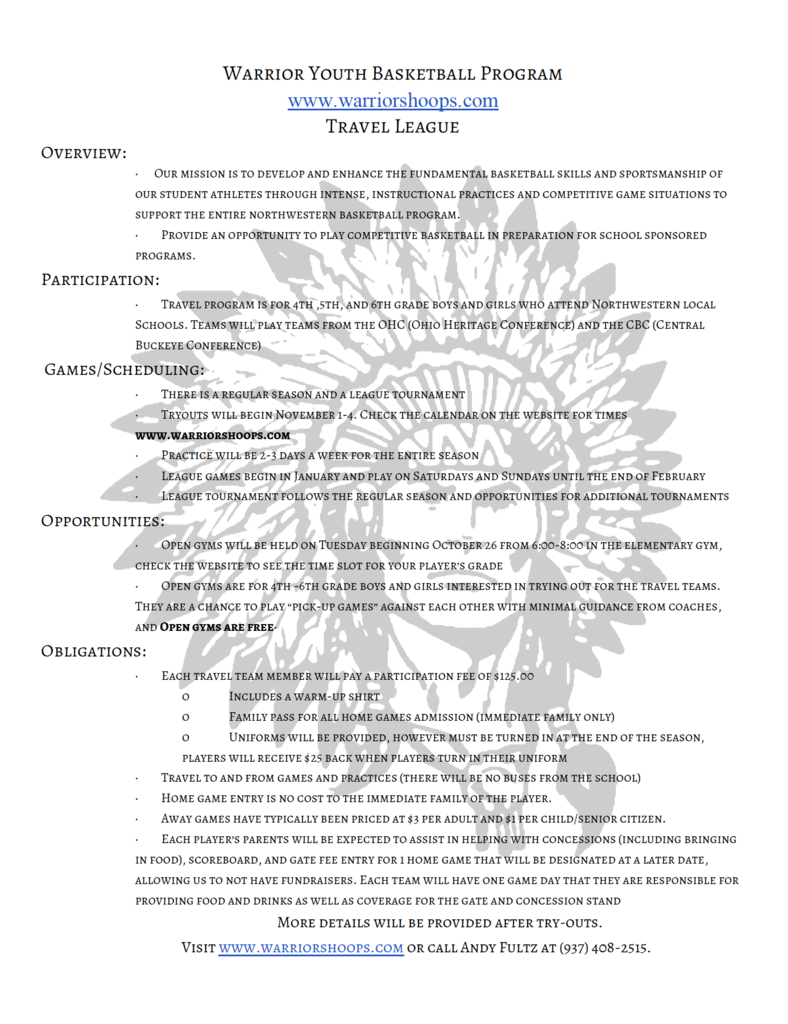 Reminder: Students need to be called in absent by 9:00 a.m. Please use the following #s to contact the attendance secretaries: Elementary- 937-964-3240 Jr/Sr High- 937-964-3233
Starting tomorrow, the elementary buses and building will return to mask optional but strongly recommended. No mask mandate as of 10/12/21.
Bump for Becky is tomorrow beginning with the Freshman match at 10:00 a.m.. This year the fundraiser is in support of Kathy Reno. Come out and watch some volleyball against Mechanicsburg while supporting a good cause!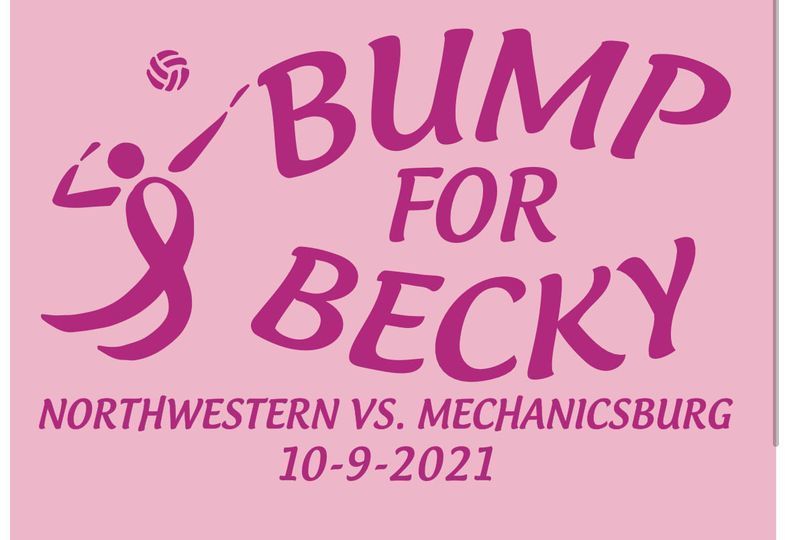 The Clark County Middle School and High School Cross Country Championships are today at Northwestern. Starting at 4pm the entrance to campus from 41 will be closed. All traffic must enter and exit using Penny Pike. Also, we are seeing our COVID positive numbers and our quarantine numbers drop. If this trend continues, we may lift our mask mandate at the elementary early. I will re-evaluate the numbers on Friday and and make an announcement.
Northwestern Pee-Wee Wrestling Sign-ups When: Oct. 12th & Oct. 14th from 6:00-7:30pm Where: Northwestern Athletic Complex Contact: Jimmy Chapman 937-605-1385 or on Facebook page Be on the lookout for flyers coming home this week in Friday Folders!
The 6th annual Bump for Becky is Saturday, 10/9. First match is at 10:00. Silent auction, concessions, baked goods, and great volleyball! All proceeds go to NW community member Kathy Reno who has been diagnosed with ALS. Anyone interested in donating a silent auction basket or items please contact Rebecca Macy at
macyr@nwlschools.org
Shirts must be ordered by Friday, October 1st!
https://nwhsvolleyball2021bumpforbeckyfundraiser.itemorder.com/sale
Thank you!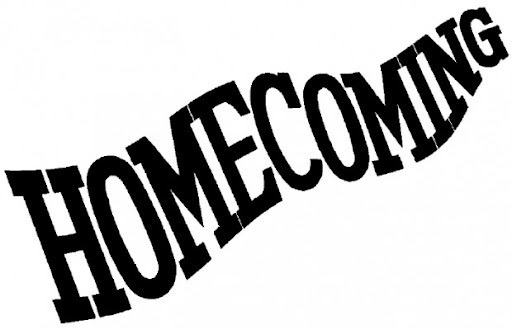 Join us for the 2021 Homecoming Parade in Tremont City at 6pm Tonight! To support our amazing students and athletes, please find a space to stand or sit along the attached parade route. Go Warriors!!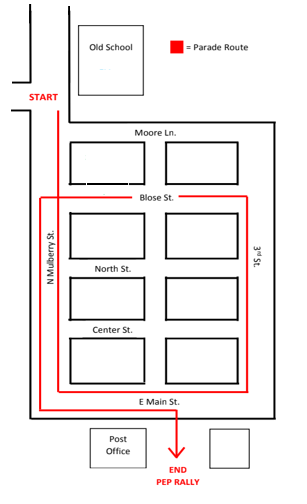 The following athletic contests have been cancelled today: Boys and Girls soccer @ Shawnee JV boys golf @ Reid Park GC Varsity boys golf @ Mill Creek GC Girls tennis Also, the CBC Boys Golf Championships scheduled for Thursday, September 23rd has been cancelled. Go Warriors!
Starting tomorrow, September 21st, elementary students and staff are required to wear a mask on the bus and in the elementary building. Please watch the video update for more information.
https://youtu.be/e3FXF3HZpyU
Go Warriors!
2021 Homecoming Court Front: Seniors Izzy Fissel, Megan Smith, Brenna Snyder, Hannah Nicewaner, and Natalie Boehmer. Junior Trinity Flood, Sophomore Taylor Errett, and Freshman Azzy Hammer. Back: Seniors Bryce Weeks, Ethan White, Brady Baugh, Ryan Harrington, and Noah Jordan. Junior Aidan Gross, Sophomore Matthew Smith, and Freshman Austin Dewey. Homecoming Game - Friday, September 24th against North Union. Homecoming Dance - Saturday - Theme - Dancing in the Moonlight.
We update our COVID dashboard everyday. I forgot to update the date a couple of weeks ago, sorry for the confusion. Please watch this week's video update about masking.
https://youtu.be/GC4C4HBD5U8