Due to Urbana HS not having enough football players to play JV football, the JV game on Saturday, October 5, 2019, has been cancelled.
COURTESY REMINDER: Youth Wrestling Sign ups taking place tonight!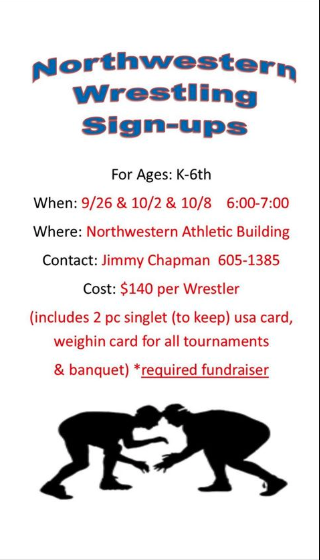 Congratulations to the Northwestern Middle School girls CC team who just won the 2019 Clark County Championship!!!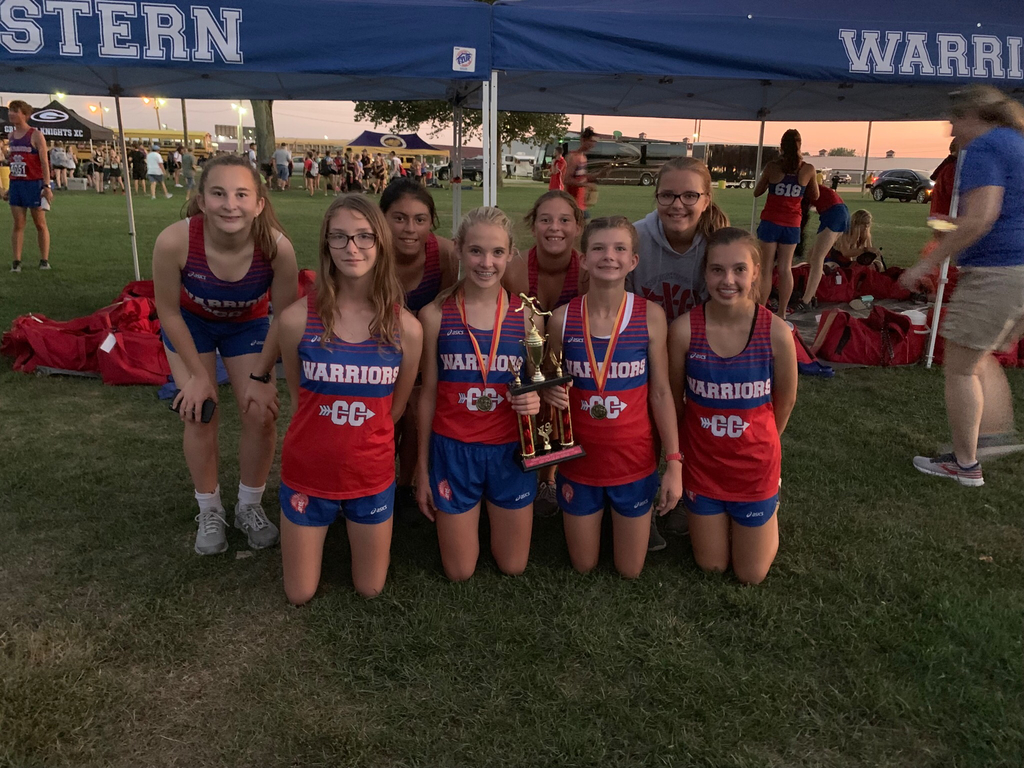 Northwestern Golf Camp Who: Boys & Girls Grades 3rd - 8th When: Oct 15 -17 from 4:00 - 5:30 Where: Northwestern Putting Green (Between Tennis Courts / Baseball Field) Cost: $50 (includes a T-shirt) Register ONLINE -
https://forms.gle/cRZdJSbj7wGW1Qw18
We are currently looking to build a middle school golf program for the Fall of 2020, so any student (Boy & Girl) interested in playing golf in middle school please contact Coach Heintz.
heintzb@nwlschools.org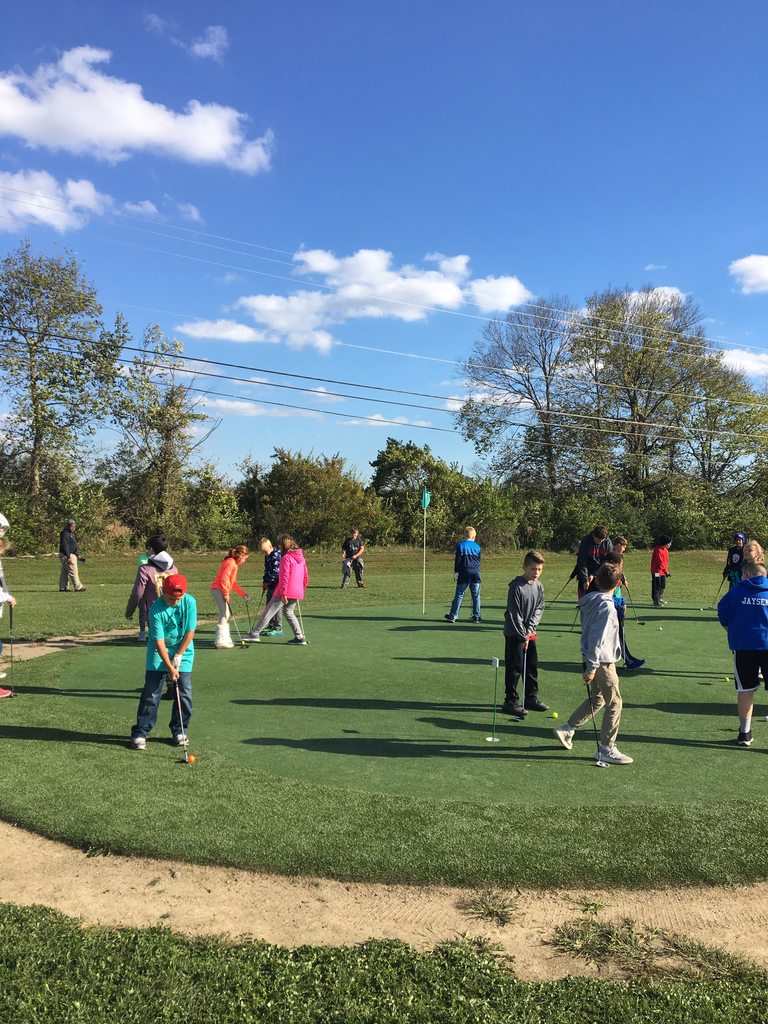 Attention!!! The weekly events call will continue to come out on Tuesday afternoons around 2:30pm. The call will come from 964-1318. Please note that there may be a slight pause after answering. Thank you!!
These NW students had the opportunity to attend the OHSAA Leadership Conference today! #GoWarriors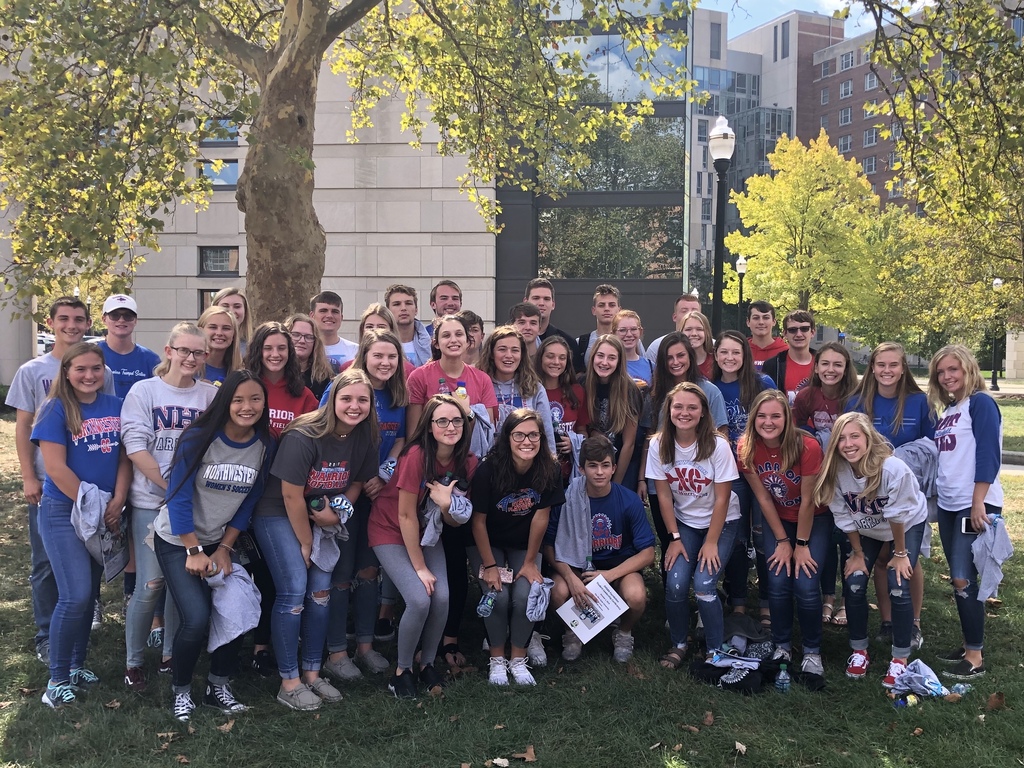 NOW REGISTERING FOR 2019-2020 WARRIOR YOUTH BASKETBALL SEASON! Flyers came home in Friday folders last week. See the link for the flyer:
https://drive.google.com/drive/folders/1v46mZrxnL4kNQEYCey3IzHB2XJ7E03Ue
A parent meeting will be held on Oct 23rd @ 7:00pm. Open gyms going on now on Tuesday nights from 6-7:30pm. Check out their website: warriorshoops.com
On Friday, September 20, several volleyball players went to watch the OSU and UD womens' volleyball teams play at OSU. Coach Peters and Coach Partlow took the group of about 30 students to the match, along with many parents and siblings who joined them. The NW student-athletes went into the locker room, media room, and also made a tunnel for the team. They gave high fives to all the OSU players as the players ran out to the court.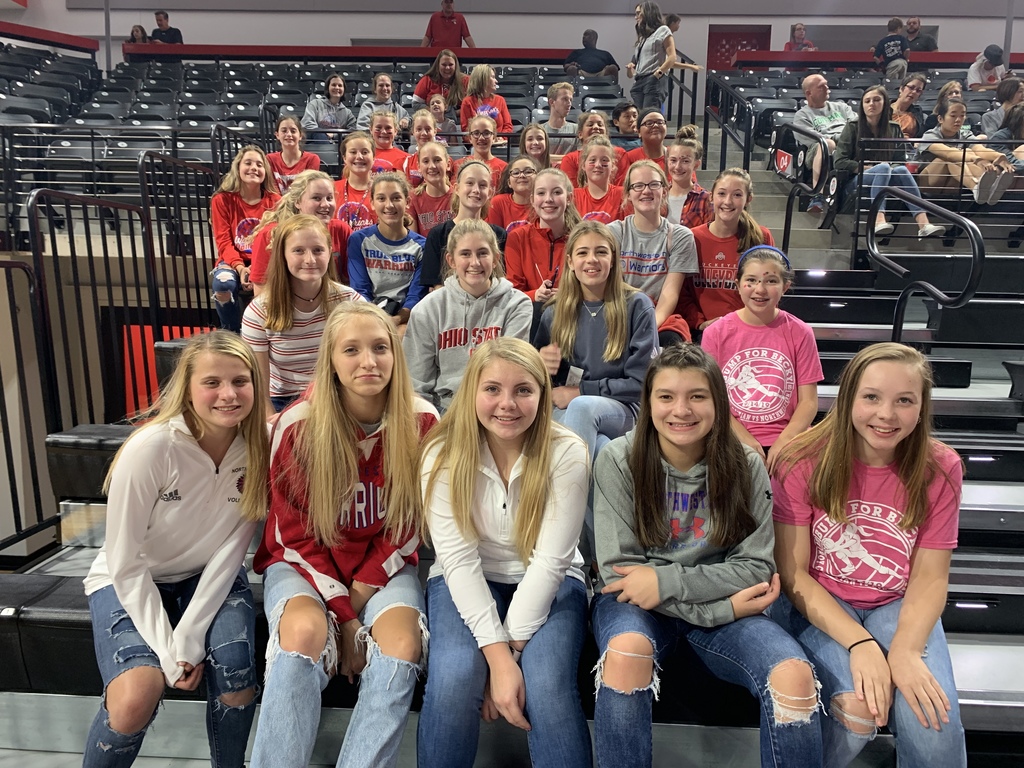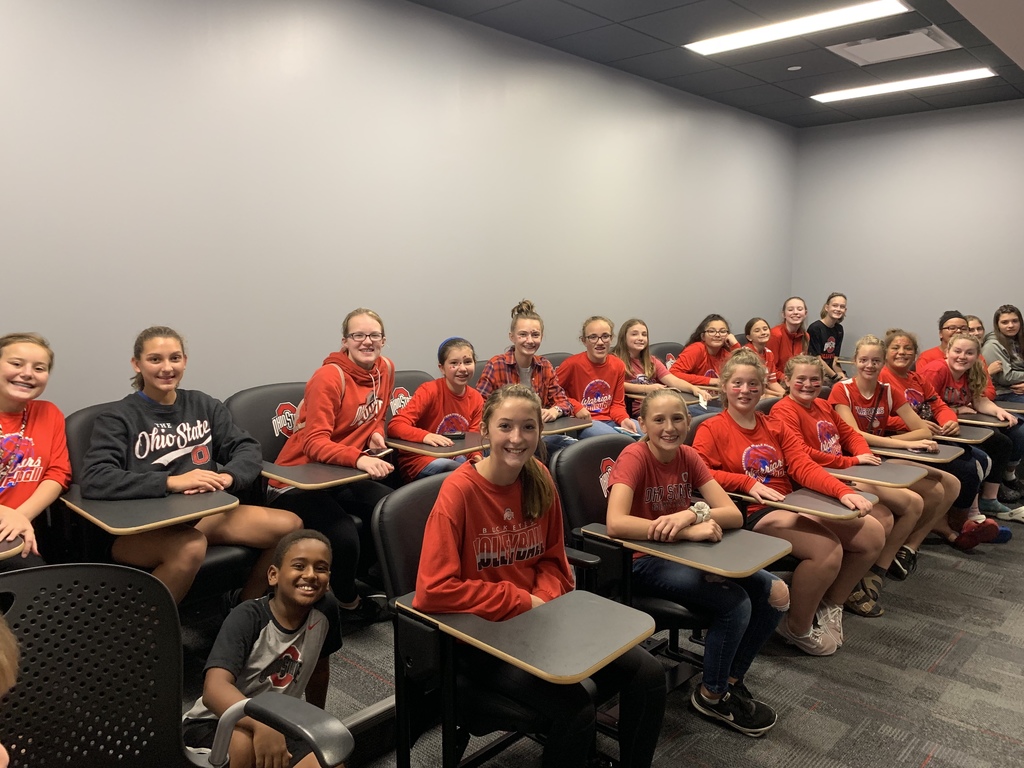 Tonight's Boys' Varsity soccer game against Indian Lake has been cancelled. A make-up date will follow.
Congratulations to the girls tennis team and Coaches Kevin Fraker and Colin Imwalle for not only winning the 2019 CBC, but also going undefeated in league play. Beating Kenton Ridge, Tecumseh, and Jonathan Alder twice along with the other teams in the CBC, that is a HUGE accomplishment! #GOWARRIORS
Thank you to all the NW players who raised money for the Bump for Becky Serve-a-thon! Together through the Serve-a-thon, we raised over $4,300 for the Parke family! Strong work and terrific serving!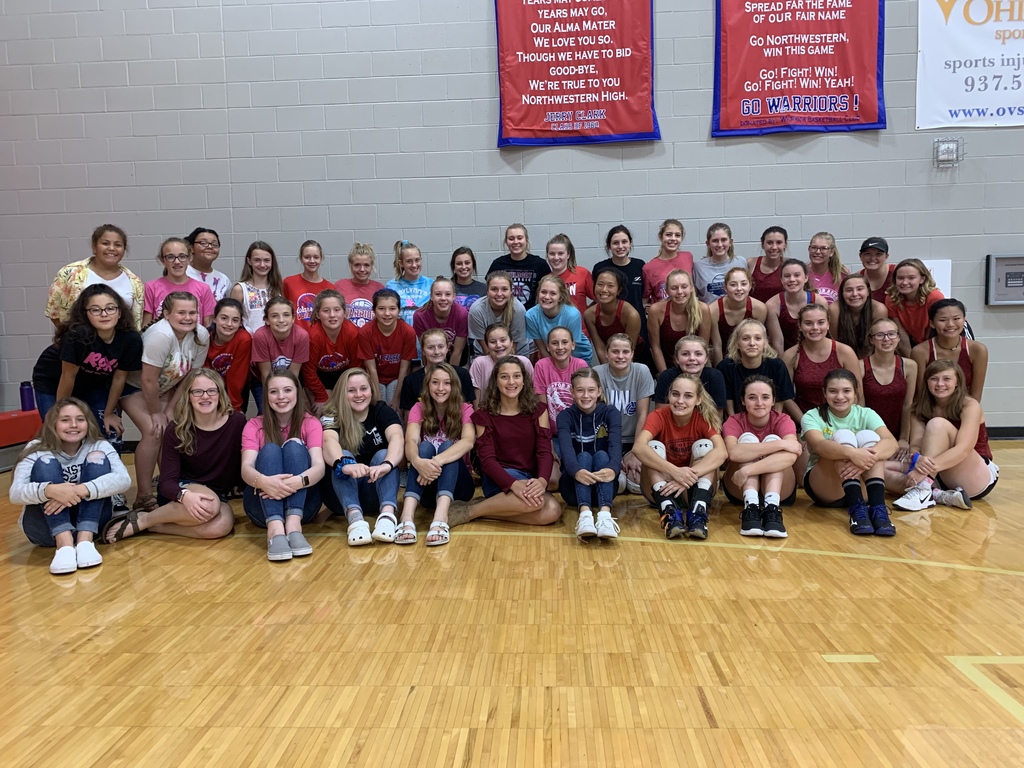 The JV girls soccer game for tonight has been cancelled. The Varsity girls against Kenton Ridge will start at 7:00pm. GO WARRIORS!!
Weekly Events Tues, Sep 24 -Elementary Hearing and Vision Screenings -Renaissance Night at Volleyball -Girls Varsity Tennis hosts Kenton Ridge @ 4:30pm -MS Football hosts Northridge @ 5:30pm -Girls Volleyball hosts Tecumseh- JV @ 5:30pm & Varsity @ 7:00pm Wed, Sep 25 -Elementary Hearing and Vision Screenings -Girls MS Volleyball hosts Northridge- 7th Grade @ 5:30pm & 8th Grade @ 7:00pm -Girls JV Soccer hosts West Liberty @ 5:00pm -Girls Varsity Soccer hosts Kenton Ridge @ 7:00pm Thurs, Sep 26 -Elementary Picture Retake Day -Girls Tennis hosts Tecumseh @ 4:30pm -Girls Volleyball hosts Indian Lake- JV @ 5:30pm & Varsity @ 7:00pm Sat, Sep 28 -3rd Annual Jan Van Gorder Scholarship Golf Scramble @ Locust Hills -JV Football hosts Kenton Ridge @ 10:00am Mon, Sept 30 -Boys Varsity Soccer hosts Indian Lake @ 6:00pm General: -Jr/Sr High Book Fair takes place next week from Mon. Sept. 30th-Fri. Oct. 4th.
This year's Homecoming Parade will be in North Hampton on Thursday, October 17th at 6PM. As always, community groups are welcome to participate in the parade. Any community groups who are interested in participating should email Lauren Petty at
pettyl@nwlschools.org
for more information.
Congratulations to Northwestern's Student of the Month, Mattie Steiner and Citizen of the Month, Jensen Jenkins.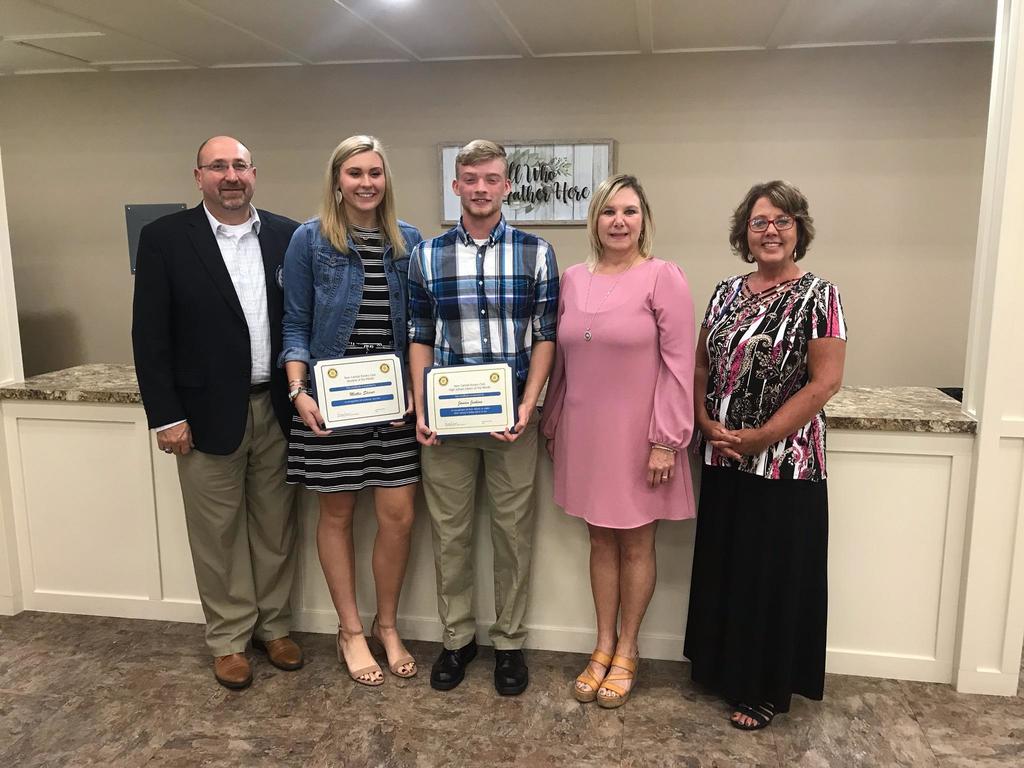 Weekly Events Tues, Sep 17 -College Fair Night is from 7-8:30 PM at Hollenbeck Hall. Wed, Sep 18 -Boys Soccer hosts Tecumseh @ 6pm Thurs, Sep 19 -Last day for the Ele. Fall Fundraiser -Jr/Sr High Conferences 4-8pm -Board of Education Meeting @ 6:30pm in the Community Room of the Athletic Complex Fri, Sep 20 -Interims go home! -Home Football game vs. Shawnee @ 7pm -Fall Sports Senior Parents Night @ the football game Mon, Sept 23 -MS volleyball hosts Tecumseh- 7th @ 5:30pm and 8th @ 7pm General: -Book Fair is going on this week at the Elementary! Families can come and shop on Thursday night from 6-8pm in the Elementary Library.
Northwestern football players have been seen reading in our first grade classrooms this year. Pictured is senior Korbin Spencer doing just that. Coach Brian Stevens had this to say about what they are doing. "As a football program we are trying to show our players the positive impact that we can have on others around us. We want our players to realize that "little eyes are always watching." We want our players to be role models for the younger students and to understand they have a responsibility to lead and demonstrate positive behaviors for our future students and players." Thank you to the coaches and players who are stepping outside of the box to be GREAT! #GoWarriors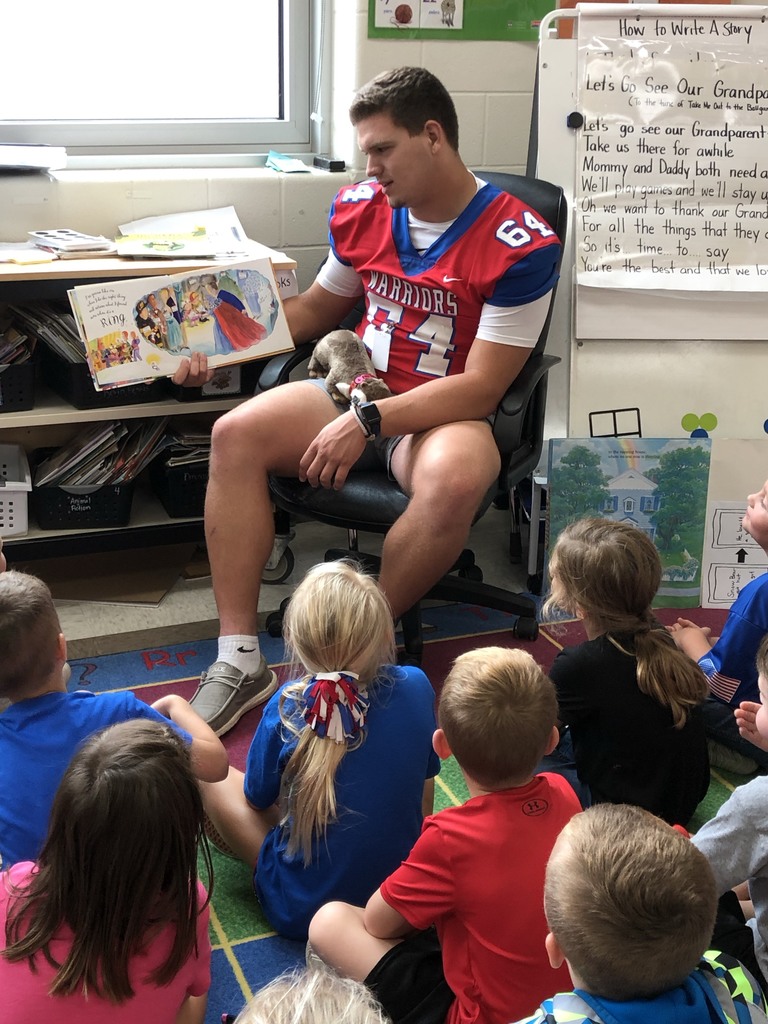 Weekly Events Tues, Sep 10 • Boys Varsity Golf hosts Graham @ Reid Golf Course @ 4:30pm
 Wed, Sep 11 • Immunization Documentation Due to the Clinic for all 7th and 12th graders
 Thurs, Sep 12 Fri, Sep 13 • PTO Activity Night (Grades 4-6th) is 6-8pm. Pre-Registration is REQUIRED by Tuesday, Sept. 10th!
 Sat, Sep 14 • JV Football hosts Milton Union @ 10am
 • Troy Marching Band Contest @ 2:45pm
 • Bump for Becky Volleyball Event @ 3pm @ Sr. High Gym
 • Varsity Soccer hosts Greeneview- Girls @ 5:30pm and Boys @ 7:30pm
 Sun, Sept 15 Mon, Sept 16 General: • The PTO Spirit Wear sale order deadline is Friday, Sept. 13th. • The Warrior Care Closet is now open. Students who need personal products or clothing can stop by the clinic or counselors' office at the Jr./Sr. High School. It will also be open during P/T conferences on Thursday, Sept. 19th from 4-8:00 PM. • College Fair Night is Tuesday, September 17th from 7-8:30 PM at Hollenbeck Hall.
TEST: We are currently testing our new weekly phone notification system. This is only a test. Thank you for your patience and we apologize for any inconvenience.
So great to witness this at Northwestern! Mason Vanhoose welcoming his uncle, E3 Jesse Turner, home from the service. Thank you Mr. Turner for your service!